About Us
We Are Amazing Kobotic
This was how we got started
In June 2013, Amazing Custom Fabricators Inc. and Kobotic Ltd. merged to become Amazing Kobotic Industries Inc. (AKII) We operate in a clean and modern 41,000 sq. ft facility in Mississauga and employ about 50 full time employees.
Pre-merger, Amazing Custom Fabricators has served customers throughout North America since 1997. It has proven itself to be a leading supplier of high quality custom made sheet metal components and assemblies made with laser cutting, CNC punching and forming machines.
Amazing Kobotic Industries Inc. partnered with Qualitech Solutions through it's holding company by acquiring shares ownership in December 2016 to enhance it's capability to provide automation and high precision machining service.
Some of the amazing things we do
Since 1997, the company grew from a small shop of five to more than forty employees serving a diverse array of customers from electronic appliance manufacturers to major department stores. Amazing's products could be found in daily electronic equipment, HVAC systems, hospital lighting and back panels, furniture, store fixtures and displays.
Kobotic has provided automated welding services since 1993. It is highly regarded as an expert in automated welding processes using multi-axis robots, custom built welding cells, R&D, fixturing components and other manufacturing process-related capabilities. It serves customers in the automotive industry as well as office furniture and appliance manufacturers.
Moving Forward
Over the years, Kobotic has leveraged its welding expertise to also provide engineering consulting services to help other manufacturing firms improve operations. It has also designed and built welding machines and robotic welding cells for various clients. As a merged company, AKII now combines the fabricating and welding capabilities of both companies to become a one-stop-shop for any custom made metal product.
We are certified with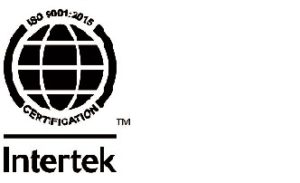 Reasons to work with us
We'll have a technician working on your issue in 60 minutes or less. Our location lets us respond, fast.
We guarantee 100% absolute satisfaction. We make sure we are on top of our game.
We have been around for a long time . We have found the right formula servicing our customers.
No hidden fees and simple quoting. We quote you our services and the cost of the service — no more no less.